Today's guest post is by the lovely Toni-Maree of
Sew Jereli
. I've only recently met
Toni-
actually she won the
Fancy Pants Leggings giveaway
and that was the start to our new friendship. She is kind of a newbie in this blogging world, but you would never have guessed it from her awesome
blog
! Toni has some fun tutorials and lots of great tips to get you sewing- I have to say she seems quite organized ( just check out
this list
!) and I am totally jealous!
She sews mainly for her 2 boys and has a great eye for the little details- today she shares one of her favourites....
I am a strong believer that when it comes to sewing or buying clothes what makes the difference is the little details, sometimes even the ones you don't see! Thanks for pointing this one out Toni- I love it!
.....................................................................................................................................................
Hey guys! My name is Toni and I blog all about my sewing adventures over at
Sew Jereli
.
I am so so happy that Celina invited me to post here on Petit a Petit and Family. I do have to say though, it is a little intimidating to be in such inspiring company. Celina has such a keen eye for design and she also has impeccable taste. I readily admit my design eye is a bit lacking, but there is one design detail I do seem to look out for.
My favourite sewing detail is topstitching. I do not know why, I just love it. I recently made
6 bucket hats
assembly style and even though it doubled the sewing time, I topstitched every single seam. That's just one example of the crazy love I have developed for sewing seams twice.
I think because I sew mainly for my two boys, I want to embellish their clothing a little bit, but I cant exactly add a ruffle or a fabric flower.
Here are some examples of topstitching as a design detail. Below are my favourite shorts I have sewn for Elijah, I used double lines of stitching on the pockets and side seams.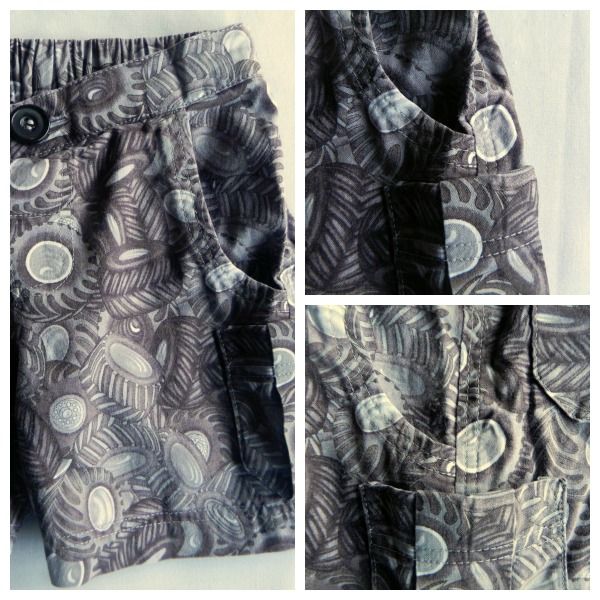 On this brown pair of shorts I used just one row of top stitching in a lighter colour than the fabric.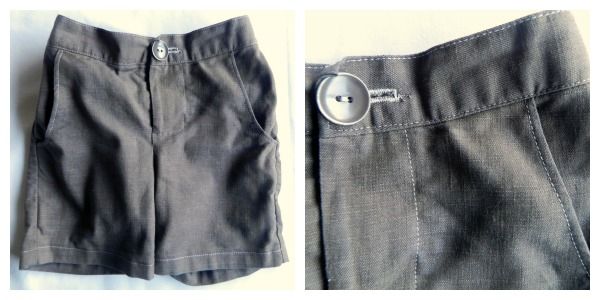 Below, I used a thread which is a darker shade than the shorts, and I think contrasts nicely. I guess not everyone would exactly look at these details, but I really do. Maybe I am weird? Haha :)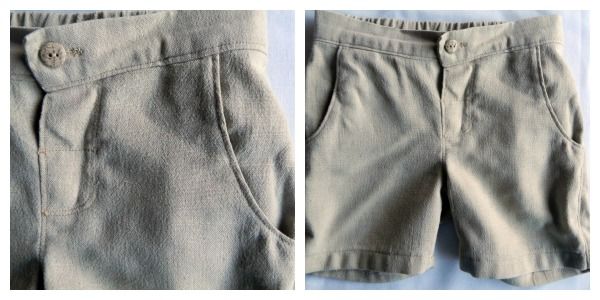 Below are some shorts that I purchased for my eldest son Elijah which I love. I really like the blue top-stitching on a few seams, and also the two lines of stitching up the front of each leg. Some of these details I want to incorporate into what I make.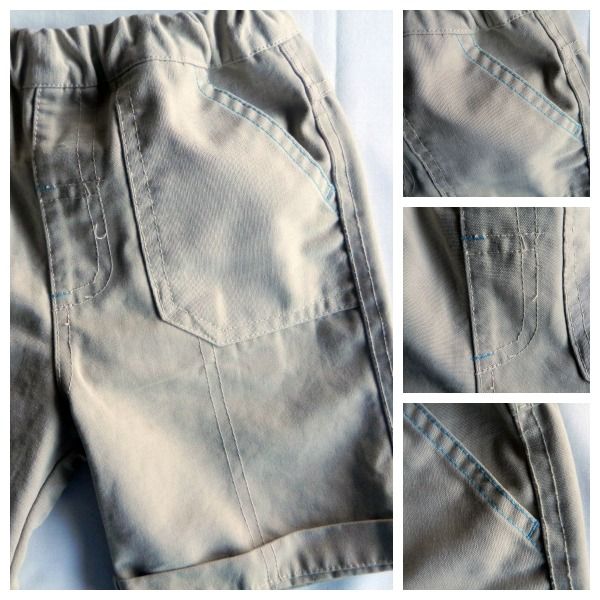 I also love the double lines of dark grey on light.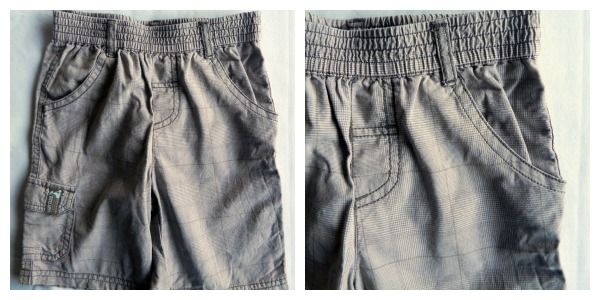 So thank you for having me over Celina! So I want to hear, what is your favourite design detail? Are you like me and notice the little things? xx Toni