Easter is right around the corner and what better way to celebrate than to give a cute paper doll bunny to your little ones? The best part is that not only will you be making your kids happy this Easter and keeping them busy with a great activity, you will also be making some kids with special needs happy.
How might you ask?
Tiny-Us is a creative charity project dedicated to raising funds for "Présence", an educational institute in the South of France, for young handicapped individuals. Basically, by making a donation (small or big) to Tin-Us, you can then choose from a variety of downloadable images to upload and print at home, then your donation is put to good use, like buying "special" bicycles for the kids.
That simple!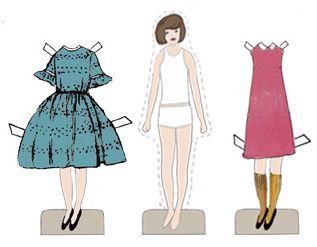 Check out the website for lot's of fun paper doll cards, birthday invites and even customizable paper dolls with your kids photos... For the boys too!
Thank you Virginie for such a lovely project!,